Futerra® F4 Netless®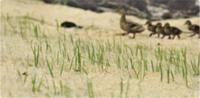 Futerra® F4 Netless® is a whole new way to look at blankets. Compared to its netted predecessor, it's lighter, yet loftier and more dimensionally stable—while providing even higher levels of slope protection and vegetative establishment for fine turf and environmentally sensitive applications. With no nets or threads, F4 Netless totally eliminates environmental, aesthetic and maintenance concerns.
#080940 Mulch Mat F4 Netless 39" x 90' Green
#081075 Mulch Mat F4 Netless 78" x 90' Green
Futerra® EnviroNet™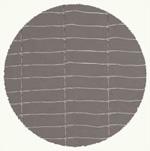 Futerra® EnviroNet™ takes advantage of advanced Futerra® technology, reinforced with a quick degrading, rectangular netting designed to minimize wildlife entanglement and improve site safety. EnviroNet is created for slopes and environmentally sensitive sites where windy conditions and/or higher levels of installation stress may be encountered.
#088606 Mulch Mat EnviroNet 40" x 135' Natural
#088569 Mulch Mat EnviroNet 40" x 135' Green
#088045 Mulch Mat EnviroNet 82" x 135' Natural
#088627 Mulch Mat EnviroNet 82" x 135' Green